Website: http://www.jumblex.org/
Custom Logo: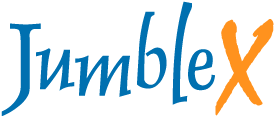 Key Features:
Tag based content engine
Custom framework
Currently over 140,000 tags assigned to 58,000 listings
Filter content by tags and combinations of tags
Facebook login
Google login
User accounts
Messaging between users
Import Facebook pages as listings
Import websites from Google Webmaster Tools
Drag and drop listing elements
Listing elements include: Contact Info, Date, Heading, Image, List, Paragraph, Price, Website, YouTube, and Vimeo
Filter by listings that contain specific listing elements
Easy to navigate
Case Study:
Jumblex is a unique framework that allows users to filter content by combinations of multiple tags. This system gives users the ability to browse and find related results rather than being limited by a specific search phrase. Content can be filtered further by content type, location, and/or user.
Popular pages on Jumblex include: